ROOMS AND APARTMENTS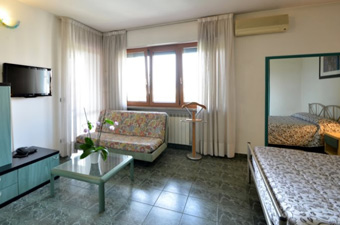 The spacious rooms and apartments have been designed to offer the maximum
comfort: with air conditioning, satellite TV, telephone, wi-fi connection, bathrooms with shower and hair drier.

Delle Alpi Hotel is the ideal accommodation for one night, as well as one week or
one month.

The one or two bedrooms apartments are suitable for family as well as groups.